May 9, 2023
Mark your calendars! Texworld Los Angeles and Apparel Sourcing Los Angeles will debut July 25 - 26, 2023 at the California Market Center.

Messe Frankfurt and CCPIT-Tex have joined forces to launch a West Coast edition of their New York show, featuring everything that has made it a vital resource for sourcing professionals. The Los Angeles edition will feature 120 international textile manufacturers and suppliers from China, Korea, Taiwan, Turkey, India and other countries. Exhibitors will feature materials ranging from sustainable textiles to functional fabrics and sophisticated knits to intricate laces, along with findings, trims and accessories.
Following the format of the New York show, Texworld Los Angeles will be co-located with Sourcing Los Angeles, where buyers can find finished apparel, contract manufacturing, and private-label development across ready-to-wear for men, women, children and accessories.
"This new show is a long-awaited addition to the Messe Frankfurt family of events. With Texworld Los Angeles and Apparel Sourcing Los Angeles, West Coast designers and manufacturers can conveniently and efficiently access a wide variety of international suppliers. Additionally, this event provides a forum for East Coast attendees to easily access the West Coast market," said Jennifer Bacon, Vice President, Messe Frankfurt Inc., Fashion + Apparel. "We're excited to launch this unparalleled buying opportunity paired with our complimentary educational series, which mirrors the richness of the Texworld New York offering."
Through its trusted partners, Texworld will host a seminar series that highlights the latest on sustainability, innovation and the global supply chain. Lenzing Fibers will host a series of talks on responsible sourcing and innovation in the broader fashion landscape, while Material Innovation Initiatives will feature the latest in next-gen materials. Edward Hertzman, CEO of Hertzman Global, will moderate panels focused on the outlook for sourcing heading into Q4 and the benefits of including U.S. manufacturing in your sourcing matrix. Doneger|TOBE will host a trend forum and presentation showcasing the top themes, colors and fabrications that will drive consumer trends in the coming seasons. Show attendees are welcome to attend the entire educational series free of charge.
Texworld Los Angeles and Apparel Sourcing Los Angeles will take place in the California Market Center, building C. Located in the heart of the Los Angeles fashion district, the venue is a one-stop-shop, featuring hundreds of women's, men's and children's wear showrooms, which serve as the exclusive West Coast home for contemporary, resort, heritage and elevated streetwear brands. 
The new Texworld Los Angeles and Apparel Sourcing Los Angeles shows give attendees the opportunity to buy, learn and network in their own backyards. Join us July 25-26, 2023. To register to attend, click here. To inquire about exhibiting click here.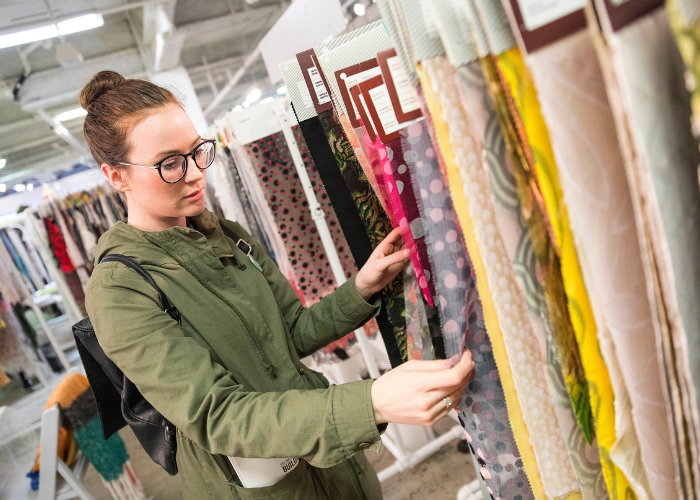 Get the Scoop on FW 24/25 from Doneger|TOBE
The eye, and fashion, will travel for Fall/Winter 2024/25. Join us at Texworld Los Angeles for Trend in LA, presentation by Doneger|TOBE on how Cultural Expression will drive the look and feel of the season. The four key themes are derived by consumers' rejection of convention and call for rejuvenation. It's out with the old as they mix, match, and make their perfect world. Up first, Virtue eschews the superficial for the real, raw beauty of nature. Nostalgic unearths artisanal wonders derived from an heirloom/folklore mix. Post-Classic allows individuality to challenge the norm and break boundaries while Mesmeric falls headlong into romance and mysticism.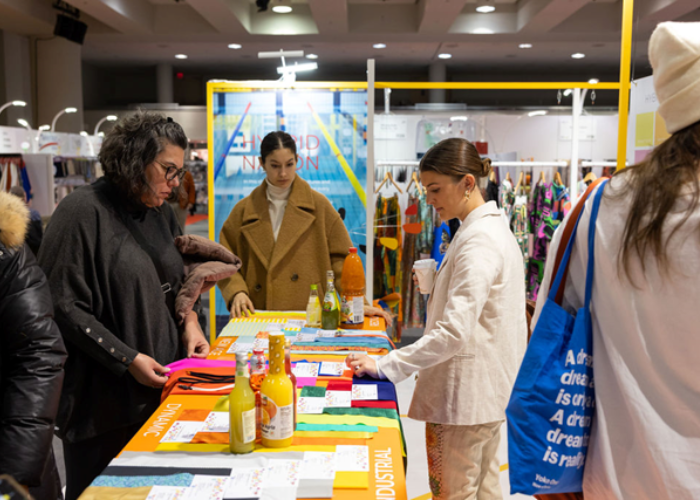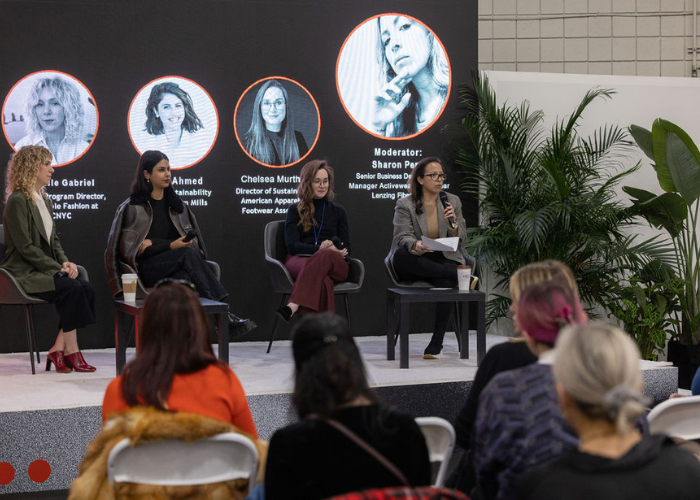 The Ethos of Sustainability: The People Behind the Supply Chain with Erica Redd
When it comes to the future of textile innovation and applications, materials continue to be taken to
new heights, leading to up-and-coming material breakthroughs. From tackling textile technology,
improving circularity through recycled materials, and looking at the versatility behind natural
sources, the newest material innovations are top of the industry's mind. This panel, moderated by Erica Redd, Business Development Manager for Lenzing Fibers, Inc., will explore the growing excitement surrounding next-generation materials, how they are being received by the global market, their product-life cycle, and how they can be used alongside industry standards.
What We Are Reading:
How A.I. and DNA Are Unlocking the Mysteries of Global Supply Chains
Demands from the government—and consumers, alike—have forced "a new reality" on suppliers to verify product provenance. Read The New York Times piece that enumerates the many advantages to creating fully traceable supply chains, highlights the tech that promises to help, and underscores the challenges of actually achieving them.
4 charts show how cargo diversions are playing out in the US
Supply Chain Dive illustrates the trends that are diversifying product flow into U.S. ports beyond the Port of Los Angeles, Port of Long Beach and the Port of New York and New Jersey. Click through to see the charts and analysis that show who the big winners are, how costs affect decision making, when (and if) trade lanes will snap back to normal and the relative merits of having a multipronged approach.
'Recessioncore' and dystopian fashion top denim dudes' f/w 24-25 forecast
Uncertainty drives denim trends heading into F/W 24-25, Rivet magazine reports. Read the full trend report from Denim Dudes to learn why we're not done with the 90s yet and we're set to see a new spin on the early 2000s as well. The season will also see subtlety reign with the continuation of quiet luxury in some circles while others will toy with playfulness in patterns and prints
Here's How Supply Chains Are Being Reshaped For A New Era Of Global Trade
As pressures on global supply chains ease for the first time since the pandemic, The Wall Street Journal attempts to answer key questions about the "broader, potentially long-lasting changes" afoot. For one, diversification and regionalization are on the table but at what cost? Two, what are the relative benefits of just-in-time production vs holding buffer stock? Finally, what role do sustainability regulations have on key sourcing decisions?
Due diligence toolkit for human rights
Read the Ecotextile report on a new toolkit from the Social & Labor Convergence Program designed to help companies assess the working conditions across their supply chains. The tool, which promises to help identify and mitigate issues, is coming at just the right time, as countries tighten regulations in this area and stakeholders are demanding more insight into how products are made and at what human cost.
Would Material Innovators Be Better Off 'Staying in Your Lane'?
Find out why experts say the issue with next gen textiles "is not lack of innovation, but the lack of information and ways to explain it." With little to no regulation, a recent Sourcing Journal panel said terms are used on the fly and new materials rushed into the market before their full implications are understood. Read the article to learn how new entrants using seaweed and squid protein are launching into this challenging environment.