August 24, 2023
Traceability is the word on everyone's lips. And given the raft of both enacted and proposed ESG-related regulations in both the U.S. and EU, there's no question why. As governments, investors and consumers turn a sharp eye toward raw material provenance, worker's rights and fashion's waste problem, the industry is under an increasing amount of pressure to track, analyze and document its practices—tasks traditional apparel supply chains were not built to perform.
The mobilization around traceability kicked into high gear thanks to the Uyghur Forced Labor Prevention Act (UFLPA), which prohibits importing goods made with forced labor from China's Xinjiang region from entering the United States. Through June, U.S. Customs and Border Protection has reportedly detained more than $1.3 billion worth of goods suspected of violating the law.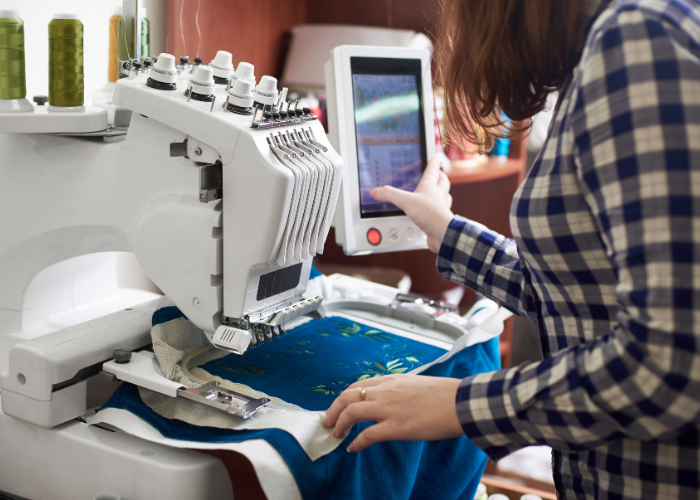 And without massive changes, that number will continue to grow. "A lot of the goods coming from Xinjiang are in the deeper tiers of the supply chain. And most companies have not gotten to the point where they really understand the upstream part of their supply chain," Shelly Heald Han, chief of staff at the Fair Labour Association told the Responsible Investor.
And even for goods that are in compliance, if the brands can't prove it, they risk detention. This reality has left companies scrambling for solutions. In recent years, Tapestry, Coach and Kate Spade's parent company, has tapped TrusTrace to gather fiber content data, while companies like Cone Denim and Lacoste are working closely with Oritain to create a so called "origin fingerprint" for their products, according to Fashion Dive. Speaking at Texworld LA, Vincent Iacopella, executive vice president of growth and strategy at freight forwarder and customs brokerage firm, Alba Wheels Up, urged all fashion firms, big and small, to digitize. "It has to be an automated solution," he said.
And the UFLPA is just the beginning.

One provision of the EU Corporate Sustainability Reporting Directive, which will require companies to disclose detailed qualitative and quantitative social and environmental information starting in 2025, holds companies accountable for their investors' financial losses due to greenwashing. The disclosures include, but are not limited to, resource usage, biodiversity, pollution and workforce. Similarly, the proposed EU Ecodesign for Sustainability Product Regulation would require a digital product passport for all goods, providing information on carbon footprint, recycled content and the product's durability, reusability and upgradeability. A common thread between these two pieces of legislation and other policies on the docket is an effort to hasten progress toward a circular economy, a march which is currently stymied by a lack of ingredient-level data for what the Clean Clothes Campaign estimates is 100 billion items of clothes produced each year.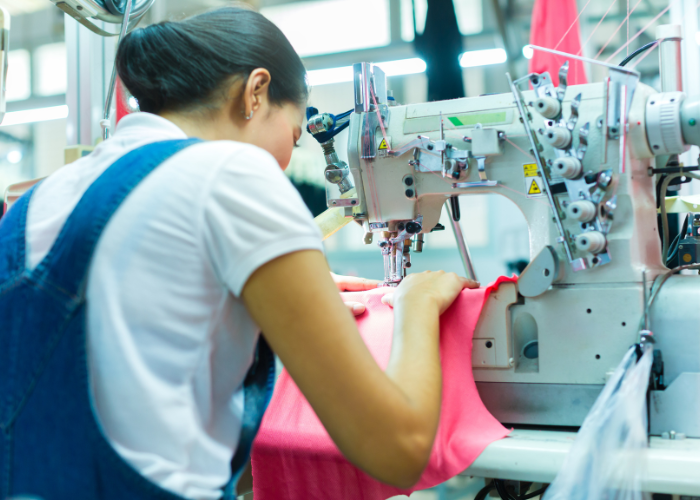 At the moment, there are at least 12 ESG-related policies on the books or in talks that will pressure fashion in new ways. (For more information on ESG-related legislation, read the new An Apparel Supplier's Guide by The Remedy Project.)
The bottom line? To ensure compliance, fashion must quickly become much more data rich, starting from the fiber all the way to the finished goods. As a result, traceability has been pushed to the forefront, topping agendas across organizations.
"This goes way beyond your sustainability teams. This is going to require your legal teams to be involved, your HR teams, and your product teams," Ilishio Lovejoy, ESG manager at Simple Approach told Rivet magazine. "Look at this as a holistic business change because it will impact all kinds of areas of the business."

And given the stakes, the C-Suite has taken note.

"Overall, executive attention has changed. It's now laser-pointed on traceability,"  Leon de la Barra Rocha, creative products lead for compliance firm Inspectorio, told Sourcing Journal.

And the investment in traceability is likely to pay off. According to Planet Tracker's Lifting the Rug report, traceability is poised to increase net profits through cost savings and risk reduction to the tune of 3 to 7 percent.

What We're Reading:
​​Is Mexico the New China? Nearshoring and Reshoring Experts Weigh in
In a recent feature, Sourcing Journal chronicles the advantages of nearshoring, all of which look particularly inviting given the risk factors of sourcing in China these days, including persistent tariffs, escalating tensions with Taiwan and the country's reported forced labor violations. On the other hand, Mexico is close, easing logistics costs and slashing freight timelines, and labor is less expensive. These two main factors help outweigh the fact that the production process can be slower. Read more about why experts are bullish on Mexico.
New York's Fashion Sustainability and Social Accountability Act – Round 2 Underway
Law firm ArentFox Schiff breaks down the updates to NY's Fashion Sustainability and Social Accountability Act, which was revised and reintroduced for 2023. The key factors are still: supply chain mapping, due diligence, adverse impact disclosures, and targeted impact reduction. The article explains what the law would require of fashion firms—and the time and investment it would require of the industry to comply. Read the article to learn why the firm says this proposed legislation is a sign of things to come.
T(h)reading a path
The fashion industry isn't doing enough to cut emissions, according to a report from Zero Waste Europe. The paper calls for the EU to create definitive targets to reduce the industry's carbon footprint through waste prevention, including reducing overproduction. According to the group, the industry is on track to miss the 1.5 degree target by 40 percent. To right the trajectory, the report proposes the industry reduce textile waste by a third by 2040. Read the report to learn more about the role of apparel waste in climate change.