June 13, 2023
The summer shows are quickly approaching and with them come a wealth of opportunities for discovery and community. Texworld's events in both New York and Los Angeles are in full swing and are designed to provide an enriching environment only trade shows can provide.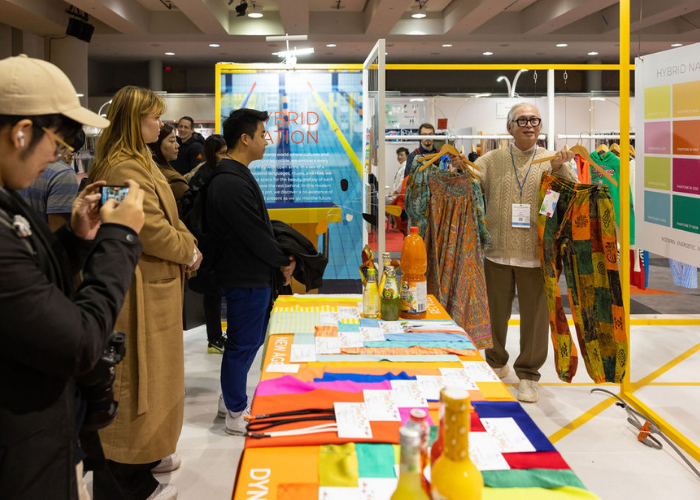 While technology did an amazing job of keeping the industry moving during the pandemic, nothing compares to meeting face-to-face, which elevates transactional interactions to meaningful communications and connections. And with so many suppliers and vendors headquartered a world apart, trade shows offer a platform to get more done in a few days than you could in multiple overseas trips. Shows also allow for serendipitous moments that spark ideas, inspiration and friendships.
This industry, like so many others, is about relationships—and relationships are at the core of effective collaboration. From meeting new contacts and re-engaging with existing vendors to exchanging insights with colleagues, the interpersonal aspect of the show nurtures bonds that make working together easier once you're back in your respective time zones.

Shows are also instrumental in helping the industry keep pace with the rate of innovation in everything from coatings and fibers, to inputs and dye treatments. The hands-on nature of the Texworld textile market provides shoppers with an easy way to compare and contrast characteristics like hand and drape for both traditional fabrics as well as next-gen launches. These tactile experiences encourage discovery, provide on-the-spot product information and enable quicker decision making. Sign up to join the hands-on Shibori dyeing technique workshop given by Sodhani Bio Tech.

Texworld NYC is also an ideal place to learn the ways in which suppliers are answering the call for more environmentally responsible goods and processes. Increasingly, exhibitors are eager to showcase the work they're doing behind the scenes to deliver textiles that meet or exceed current standards. With meetings on the show floor, buyers like you can gain insights into the products' benefits, make suggestions about further advancements, and strategize with suppliers about the best way to market to consumers. (Visit the Texworld Trend Showcases, presented by Doneger | TOBE and Nancy Fire Designs, to get a snapshot of the latest material innovation and color palettes for apparel and home for Fall/Winter 2024-2025.)

Beyond the booths, the live show format provides myriad opportunities for education as well. Through the Textile Talks and the Lenzing Seminar Series, industry insiders lend their expertise in a format that's more interactive and engaging than online sessions. These discussions provide a unique forum for gaining a better understanding of topics that have been making headlines as well as perspectives from your peers facing similar challenges to your own. (Carve out time for panels on CSR, circularity, home goods trends, and more.)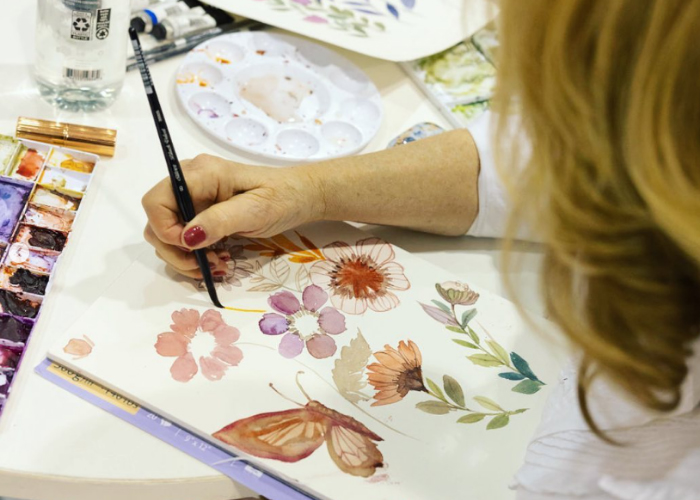 NYC Seminar Highlight:
The Ethos of Sustainability: The People Behind the Supply Chain

Wednesday, July 19 | 1:30 PM - 2:15 PM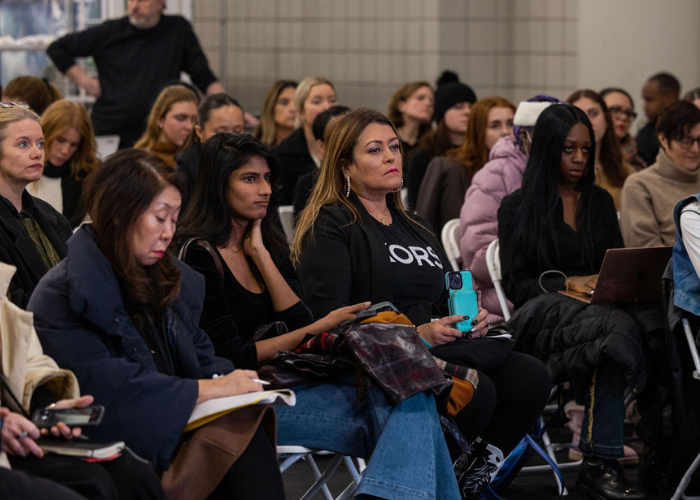 When you hear the word "sustainability" within the textile world, what often comes to mind is the environment, the textile waste crisis, product innovation and recycled materials, and how the industry is approaching circularity. However, the reality is that "sustainability" encompasses more than "going green" — it involves considering the lives and treatment of the people behind the entire supply chain. To be "sustainable" in today's market, you must take action in improving not only the environmental, but also the social and equal treatment of human beings at the core of textile and apparel production. During this panel, we will discuss the framework CSR, labor, and how the term "sustainability" connects to the rights to live a sustainable life for workers. 
Click here for the full education schedule.

2030 Countdown: Developing an Achievable Sustainability Plan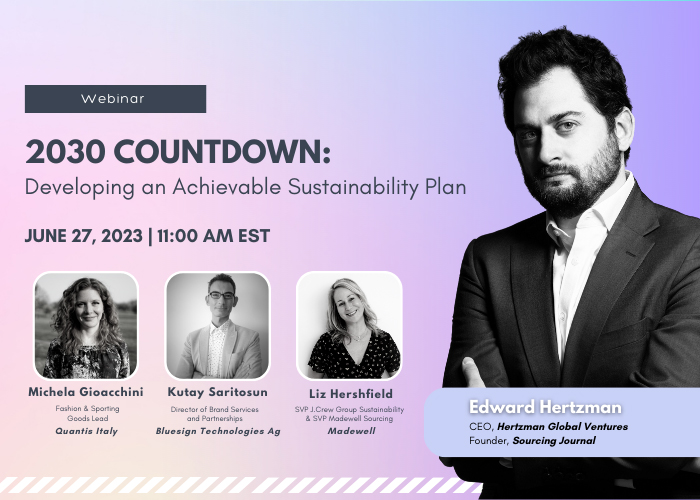 When the 2030 sustainability initiatives first rolled out, it seemed like a distant point on the calendar. Now with little more than six years to go, it's becoming increasingly clear that fashion will have to pick up the pace if it is to hit any of those looming goals.
But recognizing a need is one thing, determining how to address it is another. From raw materials and product design to production and logistics, determining which levers to pull is challenging when juggling environmental responsibility against margin pressure, resource constraints and consumer expectations.

Join Texworld NYC on June 27 at 11:00 AM EST for a webinar designed to deliver actionable guidance on how to make the biggest strides in the shortest period of time.

Our panel will outline what you can do now to:

Measure your company's current impact
Identify the areas that can yield the biggest improvements
Boost support across your organization
Get your supply chain partners onboard
Track and verify your overall progress
Please note: To gain access to this exclusive webinar, you must register for the NYC show.

Already registered for the NYC event? Click here to add the webinar to your schedule.

Printsource at Texworld NYC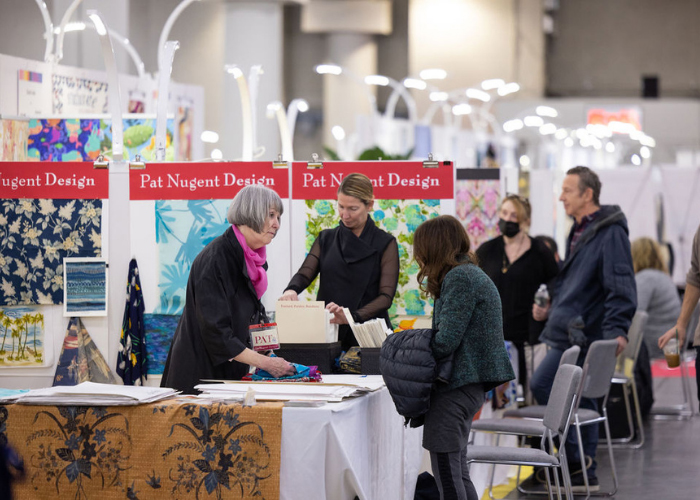 Following a successful winter debut, Printsource New York will return to bring expanded product offerings and resources to buyers. Printsource serves as a hub for the world's top creative talent and showcases hundreds of collections by international surface and textile design studios. The show is a key resource for thousands of apparel, paper goods and home textile manufacturers, retailers and catalogs. Product categories include men's, children's and women's apparel, bed and bath, decorative fabrics, kitchen and tabletop, paper goods and stationery, wall coverings, window fashions as well as other surface and textile design applications.
What We Are Reading:
HanesBrands sustainability boss on mission to lead greener industry
HanesBrand CSO Chris Fox talks to Just-Style.com about why the company is in a unique position, how it's attempting to get a handle on its scope 3 impact and what it took to map its 20 biggest products back to their yarn suppliers and cotton gins—and why other wholesalers will need to get on board with doing the same. Read the article to learn the tangible ROI HandsBrand has realized by focusing on sustainability in specific areas. 
Collaborating Can Optimize Circularity's Benefits
The co-lead of the MIT Fabric Innovation Hub makes a case for collaboration that expands beyond loose coalitions and entrepreneur groups. In an article in the Stanford Social Innovation Review, she points to individually managed supply chains all working with the same suppliers as a key impediment to building circularity infrastructure. Learn more about her case for "patient capital" and new regulations on the road to evolving business models.
Regulators Want Fashion Brands to Pay for Their Textile Waste
Soon, fashion brands may have to pay for their overconsumption. New legislation pending in states across the U.S. as well as in the EU would put the cost of textile recycling in these companies' hands. This is in effort to forestall the millions of discarded garments that land in places like Ghana and Chile each week. In France, where a similar law is in place, the fines mounted to 51 million Euro. Read more in Bloomberg to learn how regulations like this are being borrowed from other industries and how much they could impact apparel.